We have smartphones and video calls, we are interconnected with one another in ways that would have been thought impossible a mere few decades ago; scientific research is advancing. Despite the COVID-19 pandemic (and boy, are we looking forward to not writing about that as much), things are pretty good when viewed from the arc of history, are they not? Most of us live relatively long lives and our societies have, broadly speaking, never been more tolerant and accepting.
Sometimes it doesn't feel like this though, and the problem of having a 24-hour news cycle is that we have become trained to only view the negative. Surely, horrific conflicts are raging around the world, but for the majority of us, a life of peace has been the norm for generations. Things are pretty good — even despite the coronavirus that's kept us locked down for so long — but while we're focusing on the coronavirus, there's another disease that should be considered as much of a deadly pandemic.
This disease is called diabetes and although the World Health Organization (WHO) doesn't count it as a pandemic, perhaps it should be. It is a truly global problem caused by the increase of both waistlines and the elderly, and it only seems to grow worse every year. Many of us will know someone affected by the condition.
Too Much Sugar Could Cost You Your Sight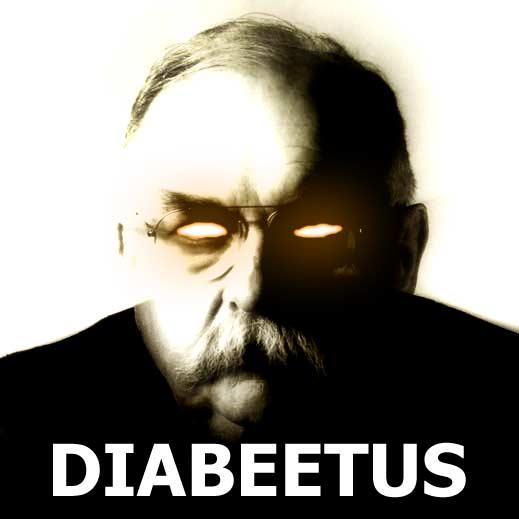 In all forms of type 2 diabetes, the major predisposing risk factors are obesity, family history and sedentary lifestyle. The onset of diabetes at a younger age (usually considered to be those under the age of 40) is associated with longer disease exposure and increased risk for chronic complications.1
A complication of particular note is diabetic retinopathy (DR), a common and specific microvascular complication of diabetes that is the leading cause of preventable blindness in working-aged people. Symptoms include a gradual worsening or loss of vision, increased numbers of floaters in the eye, and eye redness or ocular pain. Laser therapy is effective for the preservation of sight in proliferative retinopathy and macular edema, but its ability to reverse visual loss is poor, and vitrectomy surgery might occasionally be needed for more advanced cases.2
While screening for diabetes is becoming increasingly common, the same is not the case for DR. This is surprising given the information provided above — and that up to 20% of those diagnosed with type II diabetes also have DR. In urban and metropolitan areas characterized by relatively high numbers of younger people, and also low-income residents or ethnic minorities which have a higher risk for diabetes generally, screening is not going far enough.
Canada, eh… So Much "Diabeetus"
According to a group of researchers at the University of Toronto in Canada, there are significant shortcomings in DR screening in urban areas. Concluding their study in 2020, the researchers examined the electronic medical records for adults with type I and II diabetes mellitus from the Toronto Tele-Retinal screening program between September 2013 and August 2017. Monoscopic color fundus photographs were graded for the presence or absence of DR and diabetic macular edema (DME) in combination with OCT scans.
Approximately 37% of all patients with a mean disease duration of seven years had never had an eye examination. Out of this number, 27% had DR, with the majority graded to have mild DR, whereas DME was detected in 5% of patients in at least one eye. Concluding that one-third of patients are failing to be picked up for DR, the researchers concluded that tele-retinal screening programs may circumvent low rates of DR screening for patients with diabetes mellitus and increase the rate of detection of DME with monoscopic color fundus photographs and adjunct OCT.3
This research will be presented in full by the Association for Research in Vision and Ophthalmology during a presentation on Friday, May 7, 2021, 2:15 to 4 pm ET. Anything that can be done to improve screening access to patients, particularly the vulnerable, should be welcome, so see you there and grab some popcorn.
References
1. Lascar N, Brown J, Pattison H et al. Type 2 Diabetes in Adolescents and Young Adults. The Lancet. Diabetes & Endocrinol. 10.1016/S2213-8587(17)30186-9.
2. Cheung N, Mitchell P & Wong TY. Diabetic Retinopathy. The Lancet. 10.1016/S0140-6736(09)62124-3.
3. Felfeli T, Alon R, Merritt R & Brent MH. Toronto Tele-retinal Screening Program for Detection of Diabetic Retinopathy and Macular Edema. Canadian Journal of Ophthalmology. 10.1016/j.jcjo.2018.07.004.