A long-term complication of anti-VEGF therapy in stage 3 retinopathy of prematurity (ROP) is the chronic arrest of the peripheral retinal vasculature, which requires regular post-treatment follow-up.
To assess retinal vessel growth post-intravitreal bevacizumab monotherapy (IVB) for ROP, Florida-based ophthalmologist Dr. Swati Agarwal-Sinha and colleagues measured the physiologic growth of the retinal vasculature over time using serial fluorescein angiographic (FA) imaging in infants until age 3.
According to Dr. Sinha, 70 eyes in 35 infants treated for type-1 ROP were evaluated; among these, 63 eyes were treated with IVB, and seven eyes were untreated.
Measuring the Length of Retinal Blood Vessels
Dr. Sinha and colleagues collected angiographic images following IVB during four serial examinations. These began at an average of 66 weeks postmenstrual age (PMA), with repeat imaging every 8 months until 3-years-of-age. "We measured the retinal vessel length using ImageJ software from the temporal margin of the optic disc, through the foveal center, to the temporal vascular-avascular junction. Vascular length at the different time points were compared," said Dr. Sinha.
"The average retinal vessel length was 14.177mm at time point 1 (66.2 weeks PMA). Paired t-tests compared the retinal vascular length of each eye over time and showed no statistically significant growth from the first FA at 66.2 weeks PMA, until 3 years of chronological age," said Dr. Sinnha.
So, how meaningful are these study findings?
According to Dr. Sinha, "This information is clinically valuable as the degree of persistent avascular retina temporally may remain the same, guiding the timing for physicians if laser photocoagulation is being considered."
COVID-19 in Newborn Eyes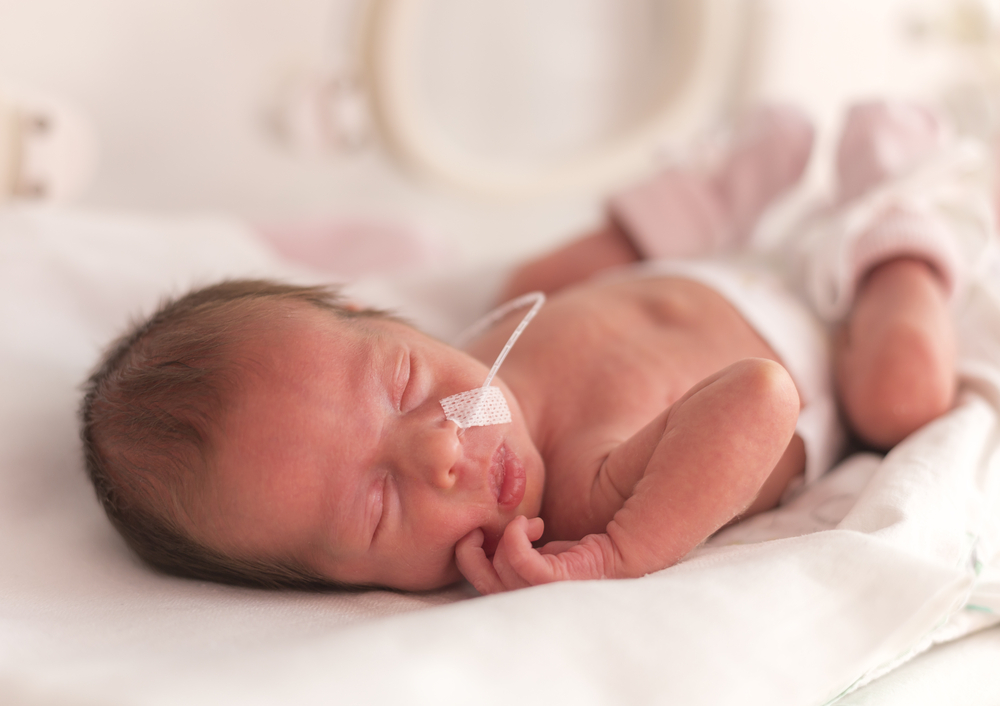 Several studies have described the ocular manifestations of SARS-CoV-2 infection, such as conjunctivitis and microvascular alterations. At the recent American Society of Retina Specialists Scientific Meeting (ASRS 2021), Dr. Maria Ana Martinez-Castellanos from Mexico shared the first report of ophthalmic findings in newborn babies that were possibly associated with COVID-19 infection.
In her presentation, Dr. Martinez-Castellanos said: "We aimed to describe ophthalmic manifestations in newborns detected by slit-lamp examination, fundus examination and fluorescein angiography."
Dr. Martinez-Castellanos and colleagues examined the eyes of all the newborns with positive RT-PCR tests for SARS-CoV-2 from their hospital's neonatal intensive care unit.
She said that 15 newborns (8 female; 53%) were identified for this study. The mean gestational age was 35.2 weeks, and the average birth weight was 2238.7 grams.
"All included newborns had ocular manifestations. Fundus examination was normal in 7 of the 15 newborns. The remaining 8 newborns had retinal findings, including oxygen-induced retinopathy, ROP, subtle cotton wool spots and vitreous hemorrhage. Fluorescein angiography was performed in all patients," said Dr. Martinez-Castellano.
"All newborns in our study had ocular manifestations and 53% had retinal findings. The mechanism of ocular injury in this study is unknown and may be related to prematurity, hemodynamic compromise, mechanical ventilation and SARS-CoV-2. We are following all the cases reported here for long-term complications," she concluded.

Editor's Note: The 39th American Society of Retina Specialists Scientific Meeting (ASRS 2021) took place virtually and in-person in San Antonio, Texas, USA, from Oct. 8-12. Reporting for this story took place during ASRS 2021.