Bayer shows what the next level of anti-VEGF treatments looks like with stellar data from their PULSAR and PHOTON phase III trials.
Innovation is ubiquitous in the ophthalmic universe. Novel medicines, flashy gadgets, sophisticated science and engineering, evolving methods of treatment – this is the fissile material powering the eye care industry and the profits, jobs and patient outcomes that go along with it.
In the get-up-and-go modern world, the innovation valuation equation is fixated on the giant leap for mankind, the big score, the crack of thunder that shifts the ground beneath our feet. Social media, smartphones and the blockchain are all posterchildren for the flash and glitz of earthshaking innovation, and humankind as a species craves this radical flavor of progress.
But deep within the bowels of an anonymous conference room on the sidelines of the Retina Society's 55th Annual Meeting in Pasadena, California, on November 3 and 4, 2022, a different kind of revolution in eye care was announced. In a landmark moment for wet or neovascular age-related macular degeneration (nAMD) and diabetic macular edema (DME) treatment, Bayer (Leverkusen, Germany) unveiled the results of its aflibercept (Eylea®) 8 mg phase III trials, PULSAR and PHOTON.
Renowned ophthalmologist and trial investigator Prof. Jean-François Korobelnik of the University of Bordeaux pulled back the curtain on the game-changing aflibercept 8 mg data in a press briefing and Q&A session independently moderated by Jilly Carter, a former ITV and BBC broadcast journalist.
There were no black turtlenecks and no auditoriums packed to the gills with adoring fans. The widely anticipated announcement came on the heels of a September statement by trial sponsors Bayer and Regeneron, that both PULSAR and PHOTON met the primary endpoints. But as Prof. Korobelnik rolled out shocking reams of data from the trials on a brisk Southern California fall evening to an expectant eye care world, aflibercept 8 mg and its quiet revolution began, and its impact promised to change anti-vascular endothelial growth factor (anti-VEGF) therapy forever.
To Infinity and Beyond?
Aflibercept is not exactly a new face on the block of retinal medicine. Approved for wet or nAMD and DME in the United States in 2011 and 2012, respectively, the 2 mg has since become a gold standard in the treatment of these two diseases. Its widespread usage worldwide is a testament to its efficacy, and no one involved with its development would be blamed for resting on their laurels for bringing such a life-changing drug to market.
But Bayer wanted more, and Dr. Sérgio Leal, Global Clinical Leader at Bayer, explained the thought process behind pushing the dosage. "We know that Eylea 2 mg has been extremely successful and it has become a very valuable treatment option and the standard of care for [nAMD and DME]," he began. "But we still see a substantial unmet need in terms of reducing the treatment burden both for patients and healthcare providers while maintaining visual and functional outcomes."
Meeting an unmet need in medicine is of course the holy grail of pharmaceutical research, and Bayer's goals in pushing aflibercept further were multifaceted. "We see these unmet needs from the patient's side because they struggle with coming in for repeated injections over their lifetimes," Dr. Leal said in a nod to one of the well-known drawbacks of anti-VEGF treatment. "But we see it also from the healthcare provider side, where sometimes the capacity to deliver these injections to an entire population and the growing patient population is insufficient."
Indeed the logistical challenges facing the delivery of novel drugs like aflibercept are mounting with explosions in patient populations expected. The population of people with all forms of AMD is projected1 to reach a staggering 240 million worldwide by 2040. And with DME being the most common cause of blindness2 in the almost 440 million people3 worldwide with diabetes, the need for delivering this drug to the masses is astronomical.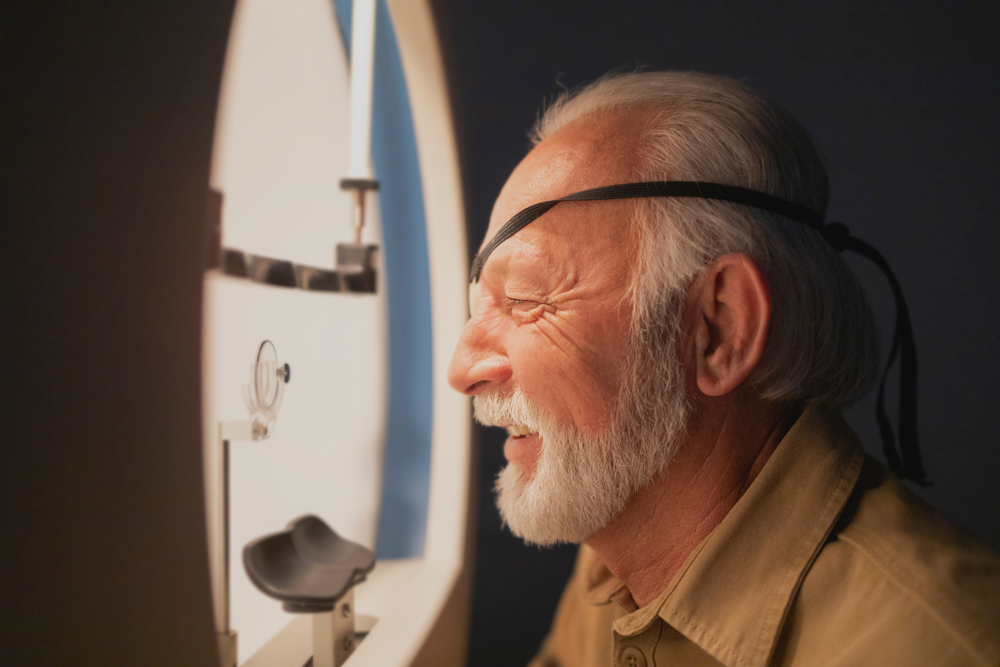 This Episode is Sponsored by the Letters B-C-V-A and Q
While the demand for a scalable solution to prevent the millions worldwide on the event horizon of blindness from plunging into eternal darkness is extreme, the route taken was not so radical. After all, the wheel didn't need to be reinvented to go from horse cart to automobile – we just needed to find a way to turn it faster.
Quadrupling the dosage of an already blockbuster drug is not an obvious candidate for producing the headline-grabbing outcomes a breakthrough would entail. But the otherworldly results from the PULSAR (phase III) and PHOTON (phase II and phase III) trials represent a quiet revolution nevertheless poised to shoot anti-VEGF treatments of DME and nAMD into a different universe of possibility.
The most jaw-dropping results from both PULSAR (nAMD) and PHOTON (DME) trials were massive improvements in sustained disease control. At the heart of this concept, which involves keeping the macula dry and maintaining best corrected visual acuity (BCVA) levels that allow for healthy lives, are the treatment intervals. Common intervals for aflibercept 2 mg is 8 weeks, with good proportion of patients can be extended up to q16. But in both the PULSAR and PHOTON trials of 8 mg aflibercept for nAMD and DME, this interval was astonishingly extended to q12 and q16. Almost 80% of patients with nAMD and nearly 90% of patients with DME were able to maintain a 16-week dosing regimen.
For both trials, achieving non-inferior BCVA changes to aflibercept 2 mg with q8 interval for 8 mg in longer interval at week 48 was the primary endpoint, and aflibercept 8 mg knocked it out of the park in both indications with vast majority of the patients maintained in q12 and q16 intervals.
In the PULSAR (nAMD) trial, at 48 weeks the 8 mg q12 group had a mean absolute BCVA of 66.9, which was better than the 2 mg q8 group at 66.5. The 8 mg q16 group just trailed behind at 66.3 mean absolute BCVA. The mean BCVA change from baseline for the 8 mg q12 group was +6.7 and +6.2 for 8 mg q16, compared to +7.6 for the 2 mg q8 group, a result deemed non-inferior by the trial investigators. Furthermore, more than 83% of patients maintained dosing intervals of greater than 12 weeks.
In the PHOTON (DME) trial, the results were similarly jaw-dropping. Mean BCVA change from baseline for the 2 mg q8 group was +9.2, with 8 mg q12 and q16following at +8.8 and +7.9, respectively. Just like with the PULSAR trial, these results were deemed non-inferior to the 2 mg q8 dosing. The results for sustained disease control in the PHOTON trial were even better than PULSAR's; 93% of patients were able to maintain dosing intervals of greater than 12 weeks.
One Giant Leap
In other words, aflibercept 8 mg patients can expect to receive the visual acuity and sustained disease control results they need with fewer trips to the doctor. And less frequent trips to the doctor's office can have a massive impact on patients, as Prof. Korobelnik explained during the Q&A session at the end.
"We all have very busy clinics," he noted. "Patients don't like to see us and wait a long time – sometimes hours – to be treated. So the less often they come, the better for their daily life." For Prof. Korobelnik, diabetic patients in particular are likely to see a massive upgrade to their quality of life.
"With less burden, the compliance with the treatment is also better, especially for diabetic patients," he continued. "They have so many doctors, so many people taking care of them. If we can limit the number of… injections, the number of visits to the eye doctors, that's great."
Second But Not Least
The other big news coming out of the press conference was the announcement that the PULSAR trial met its secondary endpoints and other key milestones. But at 48 weeks, critical information on key secondary endpoints, central retinal thickness, and most importantly, on the safety profile, has emerged that further support aflibercept 8 mg dosing as a game changer.
The key secondary endpoint for the PULSAR trial was the proportion of patients without intraretinal fluid (IRF) and subretinal fluid (SRF) in the center subfield at week 16. Essentially, this was to demonstrate that the retina was, for all intents and purposes, dry after the initial loading dose.
And how dry it was. The 8 mg aflibercept dosing showed a clear advantage at 16 weeks, with 63% of all eyes (62% for q12 and 65% for q16) having no retinal fluid in the center subfield. This is compared to 52% for the 2 mg q8 group. In short, both 8 mg aflibercept initial loads dried out the retina more effectively than in the 2 mg group.
Referring to a chart of CRT mean values over time from the first dose, Prof. Korobelnik was unequivocally positive. "You can see that it is dry very quickly at four and eight weeks after the beginning of treatment." The potential implications for future trials here are substantial, including the possibility of fewer or less frequent initial loading treatment sessions to dry out the retina.
Of course, any time you inject proteins into the eye, the potential for intraocular inflammation (IOI) exists. And quadrupling the dosage with aflibercept 8 mg certainly raised more than a few fears about a drug-killing increase in adverse events and the overall safety profile of the new dosage.
Not so with aflibercept 8 mg. In the PULSAR trial, only 0.7% of all 8 mg patients experienced an IOI adverse event (1.2% q12, 0.3% q16), a mere 0.1% change compared to aflibercept 2 mg (0.6). These were almost identical to the results in the PHOTON trial, with 0.8% of patients in the 8 mg groups experiencing an IOI adverse event (1.2% q12, 0% q16), compared to 0.6% with the 2 mg q8 group. "As I said repeatedly, the safety [of 8 mg aflibercept] is consistent with what we know with aflibercept 2 mg," Prof. Korobelnik reassured.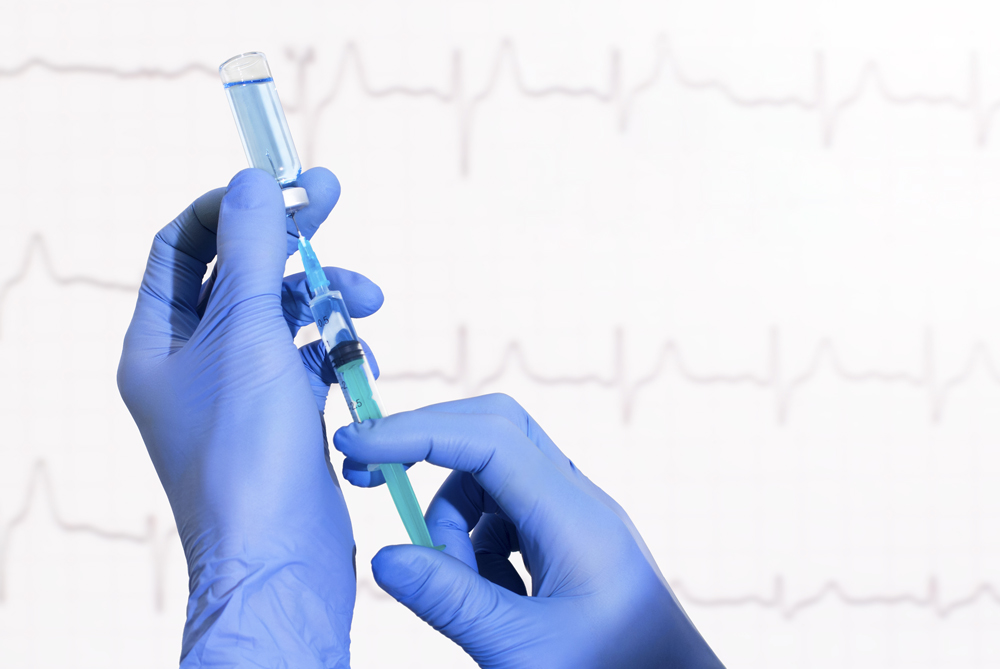 Eight is Great
In the end, aflibercept 8 mg dosing undoubtedly has the potential to tilt the axis in the world of DME and AMD treatment forever. Incredible results in sustained disease control of both ailments, along with promising secondary endpoint results and a superb safety profile are sure to place aflibercept 8 mg in the pantheon of anti-VEGF options alongside its 2 mg cousin.
"Using a drug we are all familiar with at a new dosage with better durability – to me, it looks absolutely perfect," Prof. Korobelnik said in closing. And like Prof. Korobelnik, the ophthalmology world now must hold its breath as aflibercept 8 mg starts down the road to regulatory approval.
But this is of course the key component fuelling the exospheric excitement over aflibercept 8 mg. This drug is not an extraterrestrial curiosity in the galaxy of nAMD and DME treatments. And its familiarity may just be the jet propulsion fuelling the ascent of one of the most critical drug approvals in modern ophthalmology.
Editor's Note: The Retina Society's 55th Annual Scientific Meeting was held on 2-5 November in Pasadena, California, USA. Reporting for this story took place during the event. A version of this article was first published in PIE Magazine Issue 24X: Posterior Segment Special Report.
References
Wong WL, Su X, Li X, et al. Global prevalence of age-related macular degeneration and disease burden projection for 2020 and 2040: a systematic review and meta-analysis. Lancet Glob Health. 2014;2(2):e106-16
Lee R, Wong TY, Sabanayagam C. Epidemiology of diabetic retinopathy, diabetic macular edema and related vision loss. Eye Vis (Lond). 2015;2:17
World Health Organization – Diabetes. Available at: https://www.who.int/health-topics/diabetes Accessed on December 5, 2022.