If you know us at PIE magazine, then you know we're all about innovation and controversies in the ophthalmic space. And hey, if you didn't know us, now you do a bit better. So, we were excited to cover exactly that topic on day one of the 14th Congress of the Asia-Pacific Vitreo-retina Society (APVRS 2021 Virtual). There's always room for debate and improvement in medicine, and we're into surfing the waves of change. Surf's up, so let's go.
Role of Vitrectomy for Endophthalmitis
Dr. Sanyam Bajimaya led us through a fascinating discussion on the role of vitrectomy in the treatment of endophthalmitis. Just for reference, postoperative endophthalmitis rates range from 0.04% all the way to 4%, with post-cataract surgery rates at 0.265%. That's indeed quite a range, but there is an equally wide range of organisms that can be responsible for different types of endophthalmitis. While the vast majority of causative organisms are bacteria, with the most common being coagulase-negative staphylococci, up to 8% are fungal — something worth keeping in mind. 
Rates of postoperative endophthalmitis are higher by nearly an order of magnitude when intracameral (IC) cefuroxime isn't used—and in the United States, it's by more than that. That makes a compelling case for IC cefuroxime to be standard, as endophthalmitis rates have dropped significantly everywhere it's used. In South Asia, Dr. Bajimaya noted, IC moxifloxacin is common and is effective as well.
But what's this got to do with vitrectomy? Well, quite a bit. Dr. Bajimaya pointed out that the overall clinical picture can be confirmed by a culture of the organisms, with aspirates from the aqueous and vitreous cavity. However, it's significantly easier to isolate a causative organism with vitreous compared to aqueous. Dr. Bajimaya told us the possibility of isolating an organism from vitreous was 56-70%, compared to 36-40% from aqueous. For reference, the safest method for obtaining a vitreous sample is a vitreous biopsy of 0.2-0.3 ml of vitreous. This should be performed as soon as possible — within an hour of diagnosis, according to Dr. Bajimaya.
Let's not forget that this is a section on controversies, which acute post-cataract endophthalmitis presents. There are two competing treatment methods. The first, suggested by the Endophthalmitis Vitrectomy Study, comprises a vitreous tap and anterior chamber sampling combined with intravitreal antibiotics and steroids in cases where visual acuity is better than hand movement. The ESCRS method, on the other hand, proposes a primary vitrectomy in addition to intravitreal antibiotics and steroids in all cases. 
The EVS recommendation is for a vitrectomy combined with intravitreal antibiotics and steroids in cases where visual acuity can't detect hand movement. There are indeed advantages to early therapeutic vitrectomy. They include:
Clearing of ocular media
Removal of potential bacterial toxins
Reduction of bacterial load
Better dispersion of antibiotics
Removal of vitreous scaffolding to prevent tractional retinal detachment (TRD)
After the vitrectomy, intravitreal antibiotics can be repeated every 48 hours according to the response. Dr. Bajimaya suggested that vancomycin combined with amikacin or ceftazidime appears to be the best association for postoperative endophthalmitis. If things get worse after 24-48 hours of intravitreal antibiotics, a vitrectomy should be considered. If there's no worsening, topical fortified drops and cycloplegics should do the trick.
So, why shoot for early surgical intervention? For one thing, as Dr. Bajimaya said, "the volatile mixture of organisms, endotoxins and exotoxins, cell walls, and various harmful enzymes are in direct contact with the retina. Even if intravitreal antibiotics kill the bacteria, continual damage can be inflicted by the inflammatory debris that remains in the eye."
Early intervention leads to more complete intervention and can prevent further retinal damage. For reference, a vitrectomy performed within seven days of the initial event for exogenous endophthalmitis can help improve surgical outcomes.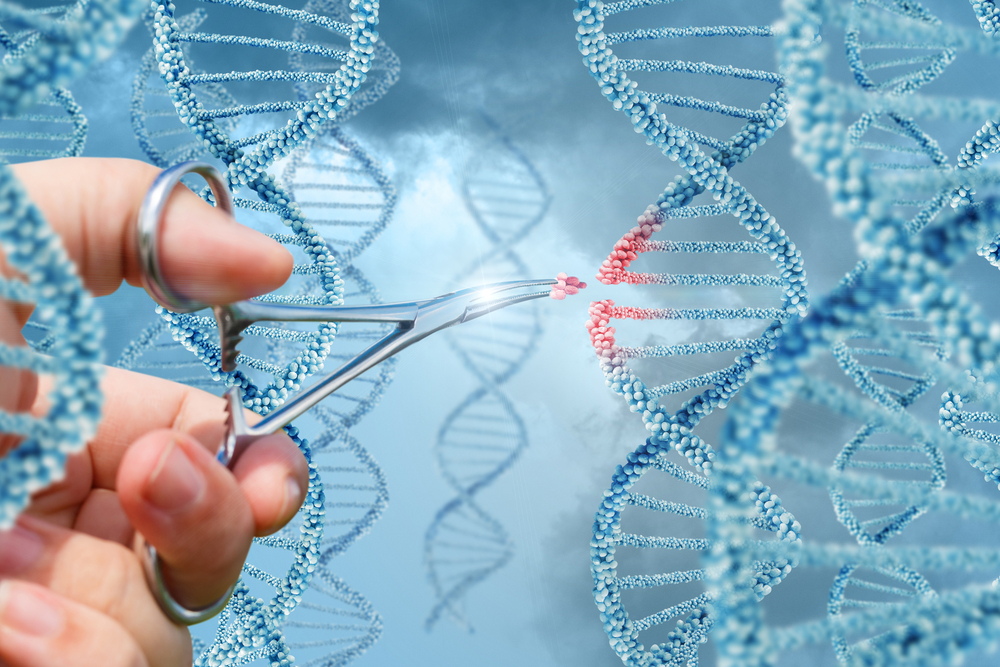 Gene Therapies for Inherited Retinal Diseases
Gene therapy has been an exciting field since its inception, especially in ophthalmology and especially since the development of CRISPR. The first gene therapy for an inherited disease, Luxturna® (voretigene neparvovec; Spark Therapeutics, Philadelphia, Pennsylvania, USA), was first approved as recently as 2017. So, to say this is the "Wild West" of medicine isn't that far off, except there's definitely a sheriff in town.
Dr. Suber Huang led us through this discussion, first describing inherited retinal diseases and pointing out that retinal degenerations include both single gene and multifactorial conditions. While there's currently no cure for degenerative retinal diseases, ophthalmologists are leading the charge in gene therapy.
Gene therapy primarily works to compensate for or replace a defective gene. There are multiple vectors here, including replacement/compensation, long-term drug delivery (like with protein, RNA fragment, small molecule), or the insertion of a new gene, à la CRISPR.
So, will gene therapy become mainstream for inherited retinal diseases? In the short term, the answer appears to be no. We're simply too early in the development of gene therapies for them to be mainstream yet — we don't know where we are. For example, we still don't know the function of many of the millions of base pairs. Understanding the interactions between all these genes will need to happen before we understand the long-term consequences of, y'know … messing with them. 
Moreover, using an adenovirus to insert a specific gene into a cell is "a very delicate process" as Dr. Huang put it, and it's one we don't directly control.
Gene therapy faces many limitations — for example, it's not the same as gene editing, or tissue replacement, or cell-based therapy. It's simply inserting a single gene inside the eye. Even the gene therapy payload is limited by the capsid protein shell.
There are valuable strategies to treat inherited retinal diseases, however. For one thing, as Dr. Huang pointed out, single gene defects cause the majority of these retinal dystrophies. Gene augmentation has great promise if delivered early in the disease. However, patients who are too far gone are probably not good candidates for treatment.
Instead, advanced disease may need cell replacement therapy to regain vision. In these cases, pluripotent stem cells and CRISPR-Cas9 gene editing now exist. These models are currently being investigated in animal and in in-vitro studies. Overall, CRISPR is a valuable strategy for treating inherited retinal degenerative diseases, says Dr. Huang.
For now, however, the role of gene therapy will remain limited — but the whole medical community will be watching this space for developments. The future is bright, but the near term is a bit murky and there's much work to be done.
Editor's Note: A version of this article was first published in Issue 1 of PIE POST, APVRS 2021 Edition.