The Proctor Lecture Award is given by ARVO to the best and brightest in trachoma research.
This year's winner was Dr. Peter Campochiaro, a retina specialist at John Hopkins.
Wouldn't it be amazing if the ophthalmology industry had a full-on Oscars event every year? Sure, there are numerous awards and accolades to be won already, but imagine a truly Hollywood-style event, full of glamor, debauchery, and medical marvels. Real movie stars could be invited to really glitz the whole thing up, and imagine them sitting in the audience grimacing through surgery footage — food for thought (Media MICE's CEO & Publisher) Matt Young.
In the meantime, awards will be presented to their recipients by the various groups and institutions of ophthalmology, which is still pretty cool. The Association for Research in Vision and Ophthalmology (ARVO) is no exception, and one of the awards it supports is the Proctor Lecture Award. The award was established in 1949 as a memorial to Dr. Francis I. Proctor, an ophthalmologist who conducted extensive research on the etiology and treatment of trachoma.
The award is given to those who have demonstrated outstanding talent and research in the basic or clinical sciences as applied to ophthalmology. It was the first award to recognize non-clinicians in this field, and every year the recipient is invited to give a presentation as part of ARVO's annual meeting. This year, the winner of the Proctor Lecture Award was given to Dr. Peter Campochiaro, the director of the Retinal Cell and Molecular Laboratory and a professor of ophthalmology at the Johns Hopkins Wilmer Eye Institute (Baltimore, Maryland).
Three Blind Mice… See How They Run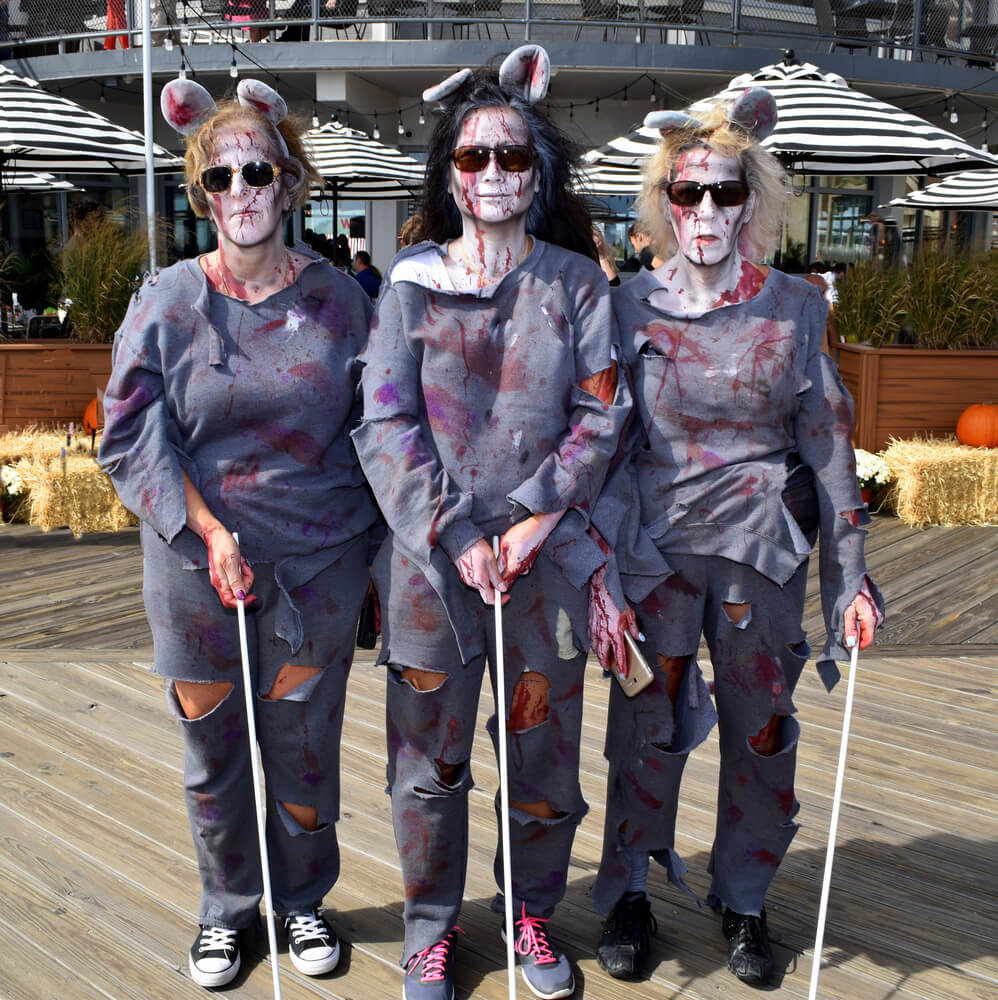 Dr. Campochiaro is a retina specialist who has particular interests in the pathogenesis of ocular neovascularization, excessive retinal vascular permeability, and the mechanism of cone cell death in inherited retinal degenerations. ARVO presented him with the Proctor Award thanks to his research on utilizing mouse models to help define the molecular pathogenesis of ocular neovascularization, including the roles of vascular endothelial growth factor (VEGF), the hypoxia-inducible factor 1 (HIF1) gene, and the activation of the angiopoietin-1 receptor, Tie2. According to ARVO, Dr. Campochiaro's clinical trial group showed the benefits of inhibiting VEGF in diabetic macular edema and retinal vein occlusions.
The Proctor Award and Lecture seminar took place on the first day of the recent ARVO annual meeting and Dr. Campochiaro's presentation was warmly welcomed by many of the attendees. He presented his work on ocular neovascularization, and how it impacts neovascular age-related macular degeneration (nAMD), diabetic retinopathy, retinal vein occlusion and macular edema (ME). He emphasized the importance of tackling these conditions as they are the global leading causes of visual disability.
"Clinical studies have confirmed the importance of VEGF and Tie2, and have led to approval of anti-VEGF proteins given by repeated intraocular injections which have revolutionized treatment," Dr. Campochario said at the outset of his lecture.
"In the future, sustained delivery of anti-VEGF agents and sustained expression of anti-VEGF proteins by gene transfer will largely replace repeated intraocular injections and will be combined with sustained activation of Tie2 in patients with suboptimal outcomes from sustained suppression of VEGF," he said.
Will Anti-VEGF Go the Way of the Dodo?
During his lecture, where he covered a number of the research projects he had been involved in, Dr. Campochario spoke about how the future of the treatment of retinal and choroidal vascular diseases would change. He said that while ablative treatment and anti-VEGF treatments had been the norm, the next generation of clinicians will use sustained suppression of VEGF, combined with Tie2 application in more severe cases. He said this represents a less-invasive process for the patient that will significantly improve outcomes sustainably.
During his lecture, Dr. Campochario also spoke in support of the usage of aflibercept, a now widely used anti-VEGF agent approved for the treatment of AMD. He said the drug has proven that it strongly suppresses choroidal neovascularization and that it could predict its effects, while also providing improved visual acuity and anatomical benefits. His findings also correspond to his research of the use of aflibercept to treat ME, reporting that the drug can offer great benefits to ME patients as well.
So kudos to Dr. Campochario and congratulations on his winning of the Proctor Lecture Award, it is certainly well deserved. We look forward to seeing what comes next in his line of work, as we are sure, the wider ophthalmology community does too. His lecture is still available for viewing on the ARVO platform and we strongly encourage you to take an hour out of your day and stop by.
Editor's Note: The ARVO 2021 Annual Meeting was held virtually on May 1-7. Reporting for this story took place during the event.