Ah, gene therapy. Who doesn't love a dose of CRISPR/Cas9 and a whirl at gene editing after a hearty breakfast and a bit of a jog?
Well, quite a few people, as it turns out. Dr. Stephen Tsang, of Columbia University, shared some vital information at the Association for Research in Vision and Ophthalmology (ARVO) 2021 virtual conference. He pointed out some of the more common adverse effects from gene therapy and optogenetics. Some of the numbers involved definitely raise some eyebrows, and some of the terms involved may make people go cross-eyed.
As Dr. Tsang noted, the majority of adverse events come from the surgical aspect of gene therapy — most notably, subretinal injections, though intravitreal injections can also lead to complications.
Dr. Tsang also gave us a quick look into some potential adverse effects of gene editing, as well as techniques to prevent said effects. Who'd have guessed that gene editing would be complicated?
Adverse Events of Gene Therapy Injections 
The whole point of clinical trials is to figure out what goes right and what goes wrong. So, Dr. Tsang graced us with some numbers that shed some light on the potential downside of gene therapy injections.
The first example Dr. Tsang provided was data from the phase 3 trial of voretigene neparvovec.¹ Of 41 patients treated, 27 had some adverse ocular reaction. That's a rate of 66%, which is absolutely nothing to sneeze at. It may be something to blink at, though.
Most of the complications were treatable, but are enough to make anyone take pause. The most common adverse effects were conjunctival hyperemia (22%), cataract (20%), increased intraocular pressure (15%) and retinal tear (10%).
Results from the phase 2 trials of choroideremia gene therapy² similarly showed high rates of adverse events, some of which resolved by themselves after two to three months. Of six patients, 100% experienced conjunctival hemorrhage and edema, 83% developed subretinal fluid, and 33% developed a subfoveal macular retinal hole in the area of the nonfunctioning retina. Yikes.
Gene therapy for Leber hereditary optic neuropathy also showed high rates of adverse events, despite the small sample size. Of five patients, one experienced a post-injection spike in IOP, another developed painful toxic keratitis, and one more unfortunate soul developed a subconjunctival hemorrhage. Again, these things are all treatable, but they produce at least a visible cringe in this writer.
We've just got one more before we move on. Before we introduce the study, we should note that the gene therapy involved was noted as safe — which is good news. The impossible-to-pronounce rAAV.sFLT-1 treatment for wet age-related macular degeneration led to a 67% rate of eye disorders across all patients at 52 weeks.³ Most of the conditions were treatable, again, but that's still a high rate.
We're hesitant to draw any conclusions here — that's up to the FDA. But keep an eye on this space to see what comes out of it in the near future.
CRISPR/Cas9: Fun with Gene Editing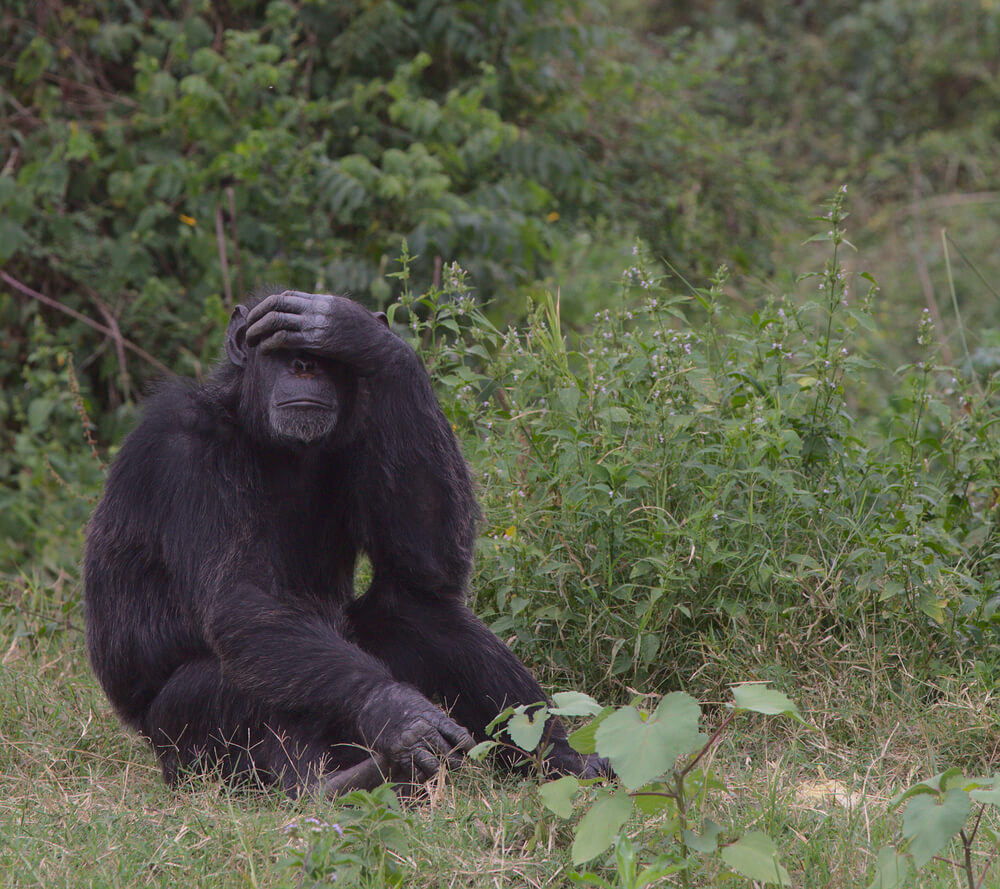 The world of gene therapy underwent a revolution a few years ago with the introduction of CRISPR/Cas9 editing. It's described to the public as a very precise DNA snipping tool, and we're comfortable with that analogy.
However, anyone who's used scissors knows that sometimes you can make a mistake. In the event of CRISPR/Cas9, these mistakes can lead to such results as an entire chromosome being lost, according to Dr. Tsang.
Because these gene snipping tools target certain areas — combinations of nucleotides — they can sometimes "miss," and this leads to off-targeting events. An event such as a double-strand break is repairable, but takes some fancy genetic footwork to get there.
Dr. Tsang also emphasized that prime editing is more efficient than and complementary to base editing. Prime editing only allows for transition rather than transversion. So, an adenine can become a guanine and vice versa, while a cytosine can become a thymine and vice versa. An adenine can't become a cytosine, however, with prime editing, and, well … you get the point, we hope.
There's a lot happening here in the world of gene therapy, and we'd be lying if we said it's entirely transparent. Plenty of good is happening and is likely to continue in this realm, but Dr. Tsang helped us see that it's not all roses when tinkering with DNA. Perhaps better treatment administration methods would help lessen the chances of adverse events; that's our two cents, anyway.
Editor's Note: This content is based on Dr. Stephen Tsang's presentation (Adverse outcomes of gene therapy and optogenetics) during a minisymposium session at ARVO 2021 on "Adverse ocular outcomes from emerging therapies: Mechanisms, diagnoses, and management" held on May 6, 2020. ARVO 2021 was held virtually from May 1 to7. Reporting for this story took place during the event.
References:
1: Russell S, Bennett J, Wellman JA, et al. Efficacy and safety of voretigene neparvovec (AAV2-hRPE65v2) in patients with RPE65-mediated inherited retinal dystrophy: a randomised, controlled, open-label, phase 3 trial. Lancet. 2017;390(10097):849-860. Erratum in: Lancet. 2017;390(10097):848.
2: Lam BL, Davis JL, Gregori NZ, et al. Choroideremia Gene Therapy Phase 2 Clinical Trial: 24-Month Results. Am J Ophthalmol. 2019;197:65-73.
3: Constable IJ, Pierce CM, Lai CM, et al. Phase 2a Randomized Clinical Trial: Safety and Post Hoc Analysis of Subretinal rAAV.sFLT-1 for Wet Age-related Macular Degeneration. EBioMedicine. 2016;14:168-175.