Hold on to your handlebars: EURETINA 2023 is coming to Amsterdam! From October 5 to 8, delegates from across the globe will convene in the picturesque city known for its canals, art, history and stroopwafels to exchange the latest updates in retinal practice. Here's what you need to know.
The 23rd EURETINA Congress will take place at RAI Amsterdam, and this year's hybrid event is filled with all of the usual (and exciting) meeting suspects. From a top-notch scientific program and fascinating keynote lectures to the exhibition hall and after-hours networking events, we've got your preview and can't-miss guide to EURETINA 2023.
Program essentials and subspecialty sessions
With so many interesting sessions and symposiums featured in this year's scientific program, delegates will be faced with tough choices when it comes to deciding which to attend. Below, we've earmarked a few highlights — although we recommend thoroughly exploring the final program before making your final selections (so many sessions, so little time!).
Pre-show: Euretina Innovation Summit
The fun starts even before EURETINA officially does. On October 4, attend the inaugural EURETINA Innovation Summit (EIS). This new half-day program (from 13:00-19:00 CEST at the RAI) will foster collaboration, communication and contact directly between industry, regulators, investors, researchers and physicians involved (or interested) in the retinal innovation space.
The EURETINA Sessions
Taking place daily in the Grand Auditorium, these 15 EURETINAsessions capture some of vitreoretina's key topics and discussions, including vitreoretinal surgery, diabetic retina, imaging, tumors, central serous chorioretinopathy, myopia, age-related macular degeneration, inherited retinal disease and much more.
Subspecialty Session: Posterior Uveitis
On Thursday, October 5, from 8:30 to 18:00, delegates can enjoy a deep dive into a key condition with"Posterior Uveitis: The Essentials." Broken up into several talks throughout the day, this subspecialty session gives doctors the keys to one or more of informative presentations, including Uveitis I: Diagnosis, Work-up and Investigational Procedures; Uveitis II: Main Entities – Non-infectious; and Uveitis III: Treatment, Complications and Scleritis.
The Elite Keynotes
There are four prestigious keynote lectures taking place at EURETINA 2023:
#1 Euretina Lecture: "OncoVR — A new subspecialty?"
Given by Prof. Bertil Damato (UK) on Friday, October 5, at 16:15 CEST during the Opening Ceremony; followed by the August Deutman Awards
Prof. Damato's research focuses on ocular oncology — particularly the treatment of uveal melanoma — as well as survival prognostication and quality of life of patients with these tumors. He has served as president of the European Ocular Oncology Group, president of the European Vision and Research Association, and president of the International Society of Ocular Oncology.
#2 Ophthalmologica Lecture: "Beyond Atrophy: Investigating the Leading Disease"
Given by Dr. Maximilian Pfau (Switzerland) on Saturday, October 7, at 13:00 CEST
Dr. Pfau's research focuses on retinal imaging and functional testing, particularly in degenerative retinal diseases. He is the head of an innovative research lab (Pfau Group) in Basel with a coherent focus on disease mechanisms in inherited retinal degenerations and age-related macular degeneration, as well as applications of artificial intelligence.
#3 Kreissig Award Lecture: "Uveitis: Management with Vitreoretinal Surgery?"
Given by Prof. Dr. Shwu-Jiuan Sheu (Taiwan) on Saturday, October 7, at 14:00 CEST
Prof. Dr. Sheu is well-known for her expertise as a retinal surgeon both in Asia-Pacific and around the world. She is the director and a professor of ophthalmology at Kaohsiung Medical University in Taiwan. And since 2021, she has served as president of the Taiwan Ocular Inflammation Society.
#4 Gisbert Richard Lecture: "OCT at the Point of Care, A Surgeon's Perspective"
Given by Dr. Cynthia Toth (USA) on Saturday, October 7, at 14:30 CEST
For more than 25 years, Dr. Toth has collaborated with Prof. Joseph Izatt and colleagues to develop integrated OCT imaging for use in retinal surgery. Her research has also been groundbreaking in the field of infant ocular OCT imaging by enabling the first FDA-cleared handheld system for neonates in 2012. Dr. Toth divides her time between her university appointment and serving as chief medical officer and co-founder of Theia Imaging in Durham, North Carolina.
The party's on in Amsterdam
The city is well-known for having a rather vibrant and lively party atmosphere. So after a long day, make room for a bit of time to play. Celebrate Day 1 in the Exhibition Hall with Welcome Drinks and Networking on Thursday, October 5, from 17:15 to 18:30.
And for a bigger party… not to be outdone by its host city's reputation, EURETINA is throwing a little bash of its own. On the evening of October 7, delegates are invited to party at the iconic De Hallen Studios in Amsterdam. Because, after all, everyone deserves a little time to unwind and socialize late into the evening.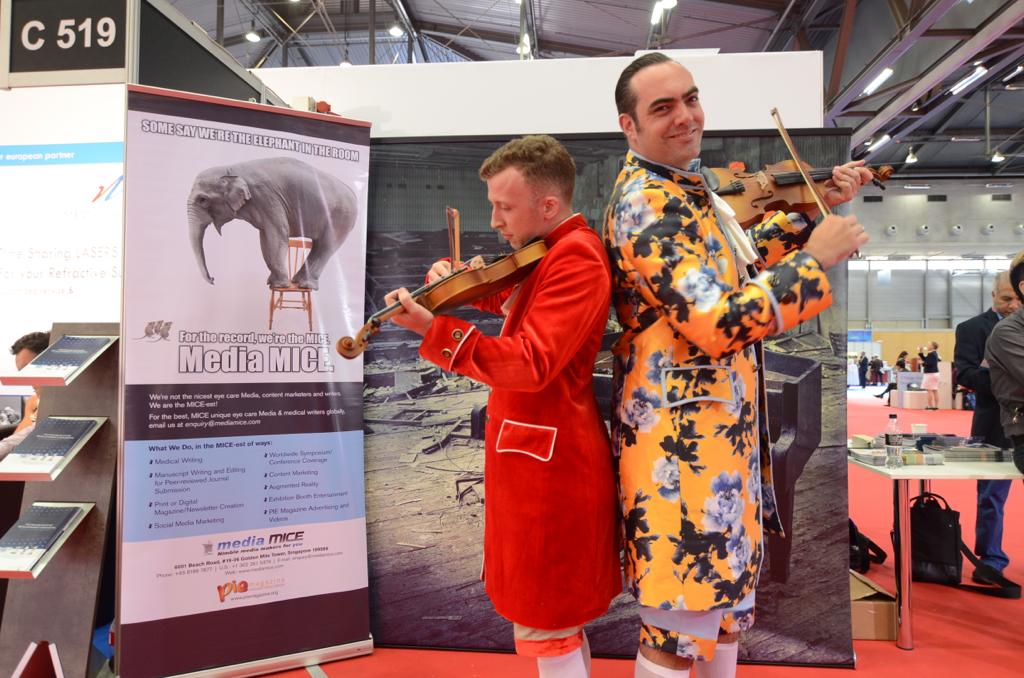 In 2020, as COVID-19 caused the world to fall apart, Media MICE held down the (virtual) fort, independently producing the CAKE & PIE Post. Our team covered ESCRS and EURETINA, reporting on both anterior and posterior news, and digitally delivering these updates during a time when they were truly needed most. This virtual trend carried through to 2021 with another independent PIE Post for EURETINA as the Congress stayed virtual.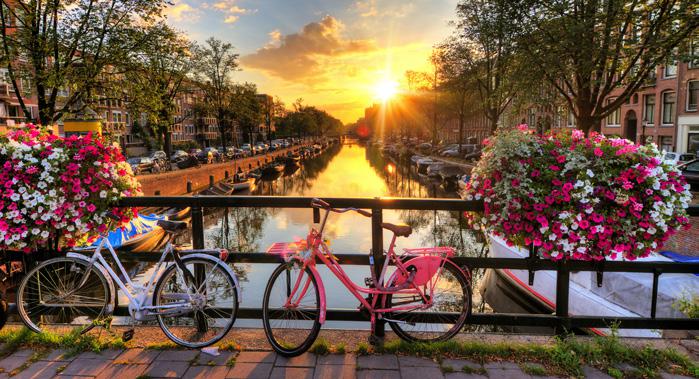 Finally, in 2022, we were back in-person for the 22nd EURETINA Congress in Hamburg, Germany. We took full advantage of the hybrid show, covering sessions both in-person and online to produce another independent PIE Post.
Now in 2023, Media MICE is back at EURETINA — this time as the Congress's Digital Media Partner. We're proud to officially produce high-quality content for EURETINA 2023 for our followers and Congress delegates, both in-person and online.
So, look for us in Amsterdam… we probably won't catch your eye with fancy costumes this time around — but our content sure will. Make sure to follow us on Facebook, LinkedIn and Twitter for live updates from the show!