Wet (or neovascular) age-related macular degeneration (nAMD) is a chronic, sight-threatening condition where abnormal blood vessels leak fluid into the macula, resulting in blurred vision or blind spots. Treatment is primarily in the form of intravitreal anti-VEGF injections, which can slow the progression of the disease, and even in some cases, help restore vision. And while these agents (i.e. aflibercept, ranibizumab and bevacizumab) have been proven to be safe and effective, the treatment burden is high: Often injections are given monthly . . . and they aren't cheap.
Thus, the hunt for new and improved therapies is continuously "on" in ophthalmology research and development. As such, one new molecule — which has shown incredible promise in lowering the injection burden — is abicipar pegol from AbbVie (Dublin, Ireland), a first-in-class DARPin molecule designed to bind to all isoforms of VEGF-A.
But there's good and bad news . . . the drug is promising, yes. However, in June 2020, the U.S. Food and Drug Administration (FDA) declined to approve abicipar, stating that the rate of intraocular inflammation observed following administration results in an unfavorable risk-benefit profile.
This data was discussed recently during the American Society of Retina Specialists 38th Annual Scientific Meeting (ASRS 2020), with expert insight from Nancy M. Holekamp, MD, director, Retina Services at Pepose Vision Institute (St. Louis, Missouri, USA).
Reviewing the CEDAR and SEQUOIA trials
The phase 3 CEDAR and SEQUOIA clinical trials randomized 1,888 patients to compare the safety and efficacy of abicipar 2mg (Q8 and Q12) versus ranibizumab 0.5mg (Q4) in treatment-naïve patients with nAMD.1
Investigators found that both the fixed Q8 and fixed Q12 abicipar arms were non-inferior to monthly ranibizumab, in terms of the proportion of patients with stable vision at 52 weeks: 93.2%, 91.3%, and 95.8% in the abicipar Q8, abicipar Q12 and ranibizumab Q4 groups, respectively. This was the primary outcome measure, and in fact, it held true through week 104.
In addition, both abicipar arms achieved similar levels of dryness to the ranibizumab arms at week 104, but with fewer injections: 14 and 10 injections in the abicipar Q8 and Q12 groups, compared with 25 injections in the ranibizumab arm. That is a notable difference.
However, this is where it gets a bit sticky: The incidence of intraocular inflammation (IOI) adverse events (AEs) was 15.4%, 15.3%, and 0.3%, in the abicipar Q8, abicipar Q12 and ranibizumab Q4 groups, respectively. The study noted that these IOI AEs were typically mild or moderate in severity and treated with either topical, oral or injectable corticosteroids.
All in all, the authors concluded that although abicipar Q8 and Q12 were both noninferior to ranibizumab Q4 — and greatly reduced the number of injections (compared with monthly treatment) — IOIs were more frequent with abicipar.
Unfortunately, abicipar's efficacy could not overcome its safety concerns, especially when compared with the other well-established anti-VEGF agents.
Abicipar: Next steps and considerations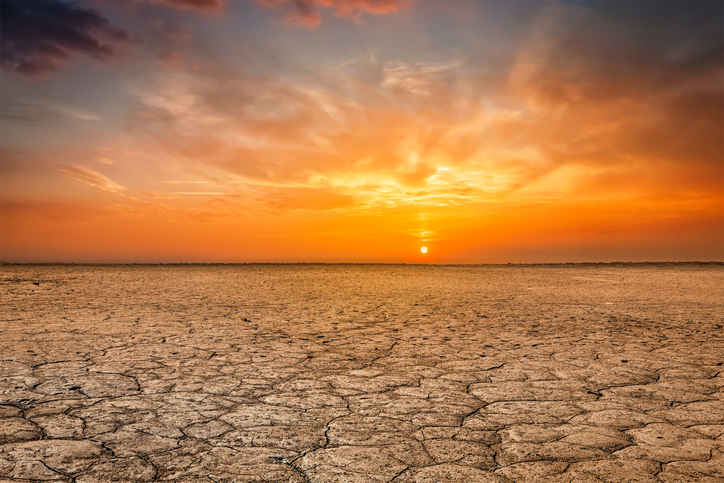 During the American Society of Retina Specialists 38th Annual Scientific Meeting (ASRS 2020), Dr. Holekamp provided her insights on the benefits and drawbacks of abicipar.
On the plus side, abicipar led to faster resolution of fluid compared to monthly ranibizumab — however, recent data suggests that some types of fluid are still associated with good visual acuity outcomes. So, how important is this?
Dr. Holekamp explained that in all of these clinical trials, they were treating to dry. "Despite our best efforts to treat to dry, some patients never get dry . . . so it's important to separate the different types of fluid.
"Subretinal fluid can be tolerated and is compatible with good vision — intraretinal fluid is not so good," she explained. "So, when we talk about time to dry, we really want to eradicate intraretinal fluid. When it comes to subretinal fluid — we're treating and extending and we can tolerate some fluid, so I think it will decrease the treatment burden if we can get these patients dry."
At this point, the future of abicipar is unclear due to safety concerns. As far as the path forward, Dr. Holekamp said that although the results of abicipar are unprecedented, there's more work to be done. "I think the DARPin [agent] is promising, but unfortunately, it does have some safety issues."
Although its adverse effects are concerning, this isn't necessarily the end of the road for abicipar. According to a press release, AbbVie plans to meet with the FDA to discuss their comments and determine next steps.
"We continue to believe in the need for treatment options that provide patients with reliable vision gains and less frequent dosing for the treatment of nAMD," said Michael R. Robinson, MD, and vice president and global therapeutic area head of ophthalmology at AbbVie.
References
Kunimoto D, Yoon YH, Wykoff C, et al. Efficacy and Safety of Abicipar in Neovascular Age-Related Macular Degeneration: 52-Week Results of Phase 3 Randomized Controlled Study. Ophthalmology. 2020;S0161-6420(20)30320-1.