Topcon's NW500 and DRI OCT Triton improve clinic workflow as well as patient outcomes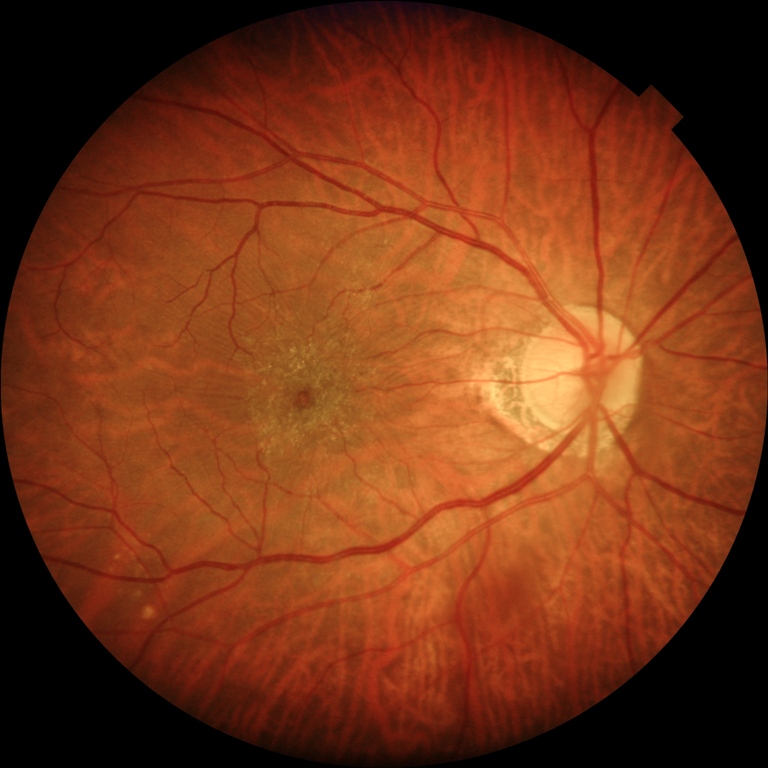 Imaging lies at the heart of the detection, diagnosis and management of both vitreoretinal disease and glaucoma — and when sight is on the line, ophthalmologists turn to devices that deliver sharp snaps to boost outcomes. Thus, it's no surprise that at the recent 15th Congress of the Asia-Pacific Vitreo-retina Society (APVRS 2022) in Taipei, all eyes were focused on Revolutionary in Fundus Imaging, a lunch symposium sponsored by Topcon Healthcare (Tokyo, Japan). During the one-hour talk, Drs. Tsukasa Hanemoto and Henry Shen-Lih Chen offered their perspective on how Topcon devices yield scans with such benefits they might just herald in a new era of diagnosis and management of glaucoma and retinal disease.
An illuminating difference in slit scan fundus photography
With the various imaging devices available today, determining which system leads the pack in image quality and efficiency can be a difficult task for clinicians. To help separate the facts from the fluff, Dr. Tsukasa Hanemoto, director of Hanemoto Eye Clinic in Japan, shared his thoughts during his presentation, Clinical Benefit of New Slit Scanning Fundus Camera — Topcon NW500.
At his private practice, Dr. Hanemoto sees patients on both sides of the eye, with subspecialties in cataract, medical and surgical retina, as well as glaucoma. His talk zeroed in on the image quality of NW500, a nonmydriatic, robotic fundus camera. Using exclusive slit scan technology, the camera captures sharp and consistent images with a pupil size of 2.0 mm or more, regardless of miosis or lighting conditions — unlike conventional fundus cameras.
Dr. Hanemoto explained that Topcon's NW500 beats out conventional fundus cameras thanks to its illumination: "NW500 uses two-zone lighting as opposed to conventional ring illumination. Since the upper and lower parts are separated and the outer diameter can be reduced, it is possible to illuminate the fundus even through a 2.0 mm pupil."
Another difference is the light source: Conventional fundus cameras use Xenon flash; NW500 uses Laser Excited Phosphor (LEP) + LED. Dr. Hanemoto said that the LEP light source has a broad spectrum and is very bright to help deliver high quality images in small pupils. It also improves imaging for patients with cataract or vitreous opacities: "The laser and LED light scanning has made it possible to decrease backscattering in lens opacities," he explained. "Conventional fundus cameras use a one-time shutter which can create a lot of backscatter; NW500 disperses backscatter, so it's less affected by cataracts."
The sharper image… every time
To share what these differences really mean to clinical practice — and importantly, to patient care and outcomes — Dr. Hanemoto then compared images detailing varying ophthalmic conditions … and in each case presented, images from the NW500 were sharper than those captured by other devices, including a conventional fundus camera and scanning laser ophthalmoscope.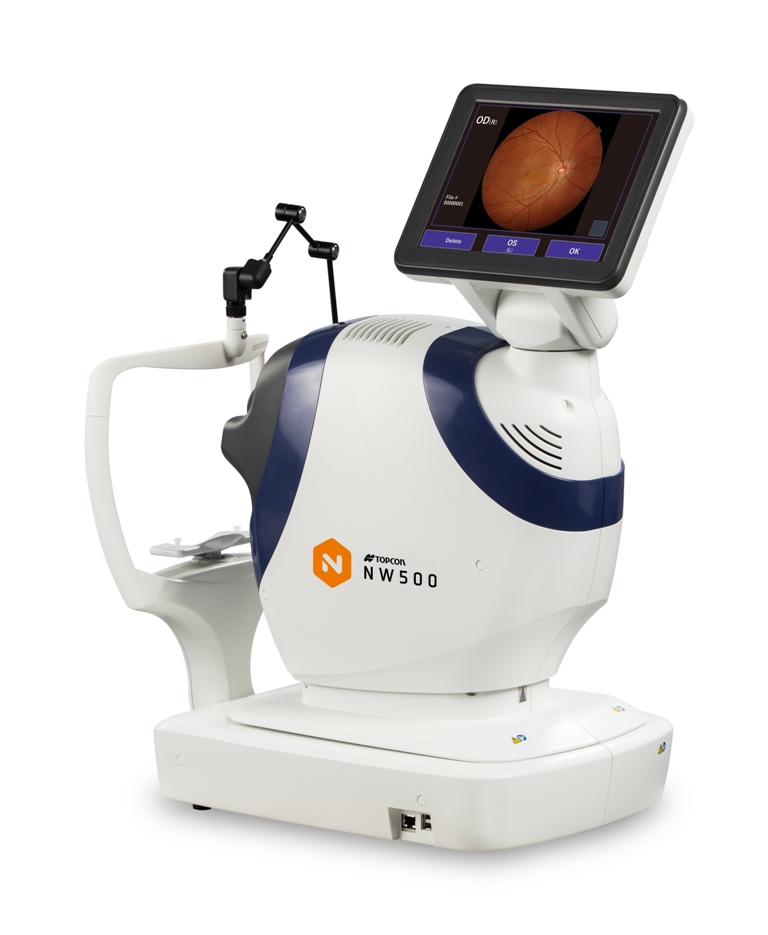 Detection of retinal surface: In glaucoma patients, widening of the retinal nerve fiber layer (RNFL) defect (NFLD) is an important sign of glaucoma progression, leading to the functional deterioration of the visual field.1 "[NW500] picks up the reflection of the retinal surface so the detailed condition of the epiretinal membrane (ERM) and RNFL can be clearly understood," he said. To illustrate, Dr. Hanemoto compared images of a 66-year-old male glaucoma patient. "[In the NW500], you can see the NFLD here … and with other models in the market, you can see the NFLD, but the sharpness is different," he pointed out.
Detection of subretinal fluid: In central serous chorioretinopathy (CSCR), fluid builds up under the macula and leaks from the choroid.2 Leading with OCT and OCTA scans from a 59-year-old CSCR patient, Dr. Hanemoto then shared images from other imaging modalities: "FA (fluorescein angiography) shows the point of leakage and the conventional camera shows the fluid — but not clearly. However, with the NW500, you can see the retinal fluid and retinal ridges clearly; in other models available in the market, you can see the retinal ridge, but sharpness is
different."
Detection of retinal vessels: Leaky, damaged retinal blood vessels and diabetic retinopathy (DR) go hand-in-hand. In the case of a 61-year-old male DR patient, the NW500 showed shaper quality hemorrhages when compared with SLO. He then shared images from a patient with diabetic maculopathy. Both conventional fundus and OCT showed hard exudates around the fovea, as did SLO — but once again, NW500 prevailed with sharper images. "The reflection of the light source clearly shows the formation of retinal blood vessels and hemorrhages," said Dr. Hanemoto, adding that NW500 also makes it easy to get peripheral retinal images, illustrated by a DME patient case.
Detection of subretina: "The use of laser and LEP light sources has made it possible to examine the deep part of the retina better," said Dr. Hanemoto before sharing images from a 79-year-old female patient with drusen — and once again, NW500 showed the drusen more sharply. Dr. Hanemoto concluded that NW500 shows very detailed retinal conditions in non-mydriatic status, making it clinically useful in various conditions.
Scan here to learn more about the NW500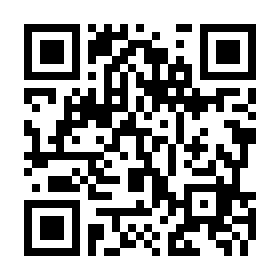 Structure versus function in early glaucoma detection
"In the last 40 years, and despite meaningful improvements in technology, therapeutic tools and knowledge of the disease, glaucoma patients continue to go blind," said Dr. Henry Shen-Lih Chen from Chang Gung Memorial Hospital in Taiwan, during his talk, Untangle the Gordian Knot of Glaucoma Detection with Swept-Source Multimodal OCT: Implications for Clinical, Research and AI development.
Glaucoma is characterized by the progressive death of retinal ganglion cells and optic nerve fiber loss, with changes in the appearance of the optic nerve head and RNFL; these changes are the most important aspect of a glaucoma diagnosis.3
Early detection is difficult because it depends on the comprehensive assessment of several structural and functional parameters and there is no proven screening methodology. Other reasons for diagnostic difficulty are highly variable visual field tests and the wide variation in the clinical appearance of a healthy optic disc, said Dr. Chen.
"In the past, it was suggested that there was a disconnect between the structure and the function of glaucoma. But we now know that a precise structure-function relationship exists in virtually all our patients throughout the glaucoma spectrum, even in very early disease," he continued.
"Maybe we are entering an era of structure-structure assessment which will greatly change our need for other types of testing for many patients. Furthermore, there is growing evidence that macular damage is common in early glaucoma — and we should notice that RNFL doesn't tell the whole story," he said, pointing to a study by Hood et al., that found that damage in the macular vulnerability zone is a more sensitive indicator of early glaucoma than damage in the cpRNFL.
"We should explore the relationship between anatomical and the functional changes in glaucoma and with widefield OCT to offer more insight about the pathology than the usual color metric-based diagnostics," said Dr. Chen.
Addressing unmet needs in glaucoma imaging
There are several unmet needs in glaucoma imaging and according to Dr. Chen, multimodal swept source OCT (SS-OCT), like Topcon's DRI OCT Triton, could play a pivotal role in early detection. "Multimodal technology can provide a wide range of crucial image and data points to find an association with early glaucoma defects and untangle the Gordian knot of glaucoma detection," he stated.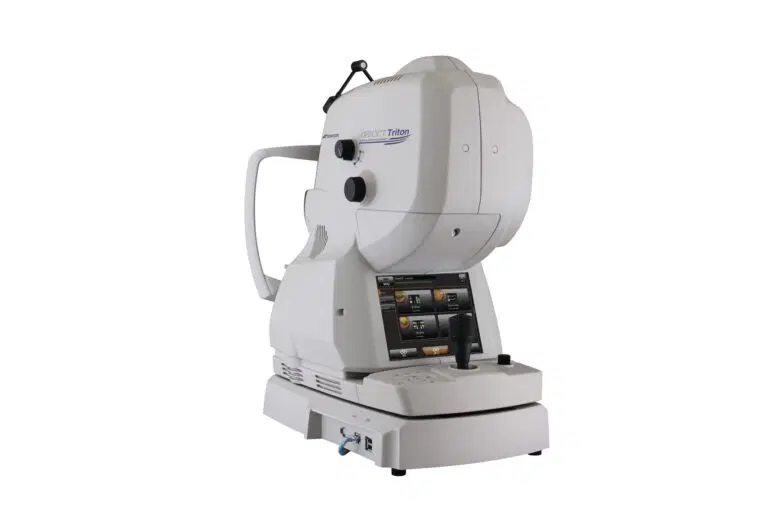 Triton's swept-source technology allows visualization into deepest layers of the eye, through cataracts, hemorrhages, gas bubbles and media opacities, with a fast 100 kHz scanning speed and invisible scan beam. Dr. Chen said this technology, along with multimodal imaging, will improve clinicians' workflow with fewer scans. Indeed, in a single scan, the Triton provides 3D widefield visualization of a 12 x 9 mm area of the posterior pole, optic nerve head and macula.
Further, the widefield RNFL map and SS-OCT report can be a useful tool for early detection of, as well as help improve the understanding of the relationship between optic nerve and macular damage. This can also minimize problems with alignment if comparing macular and circumpapillary data, and RNFL defects apart from the optic disc can be more easily visualized, explained Dr. Chen. "A single scan protocol can, in principle, be an effective screening tool. This is quite a significant improvement in OCT technology and most clinicians treating glaucoma are not taking advantage of the full potential of OCT."
To streamline detection further, the Triton's Glaucoma Hood Report acquires retinal thickness, RNFL, ganglion cell layer (GCL) and optic nerve metrics. "The Glaucoma Hood Report can help improve a clinician's ability to treat early glaucoma before visual field changes, by displaying essential diagnostic cues in an intuitive one-page report," said Dr. Chen. "This simplifies and accelerates the decision-making process with a correlation of structure and function."
As an example, he shared a report from a typical glaucoma case. "The Hood report for this patient clearly demonstrates a superior temporal and an inferior temporal wedge-shaped defect on the RNFL thickness maps," said Dr. Chen, noting that the visual field test showed no central defect — showing that structural defects could predict functional damage.
The next revolution in glaucoma diagnosis
In addition to OCT — and thanks to those images — ophthalmologists could have another ally in glaucoma detection and diagnosis with artificial intelligence (AI). To date, numerous algorithms and studies have been carried out to determine if deep learning models can reliably detect glaucoma, as well assess damage and progression to improve diagnostic accuracy.4-6
Recently, Dr. Chen and colleagues developed and validated a novel deep learning model for early glaucoma detection.7 The algorithm extracted thickness information from the color space of fundus images, similar to that from OCT images, to provide information on RNFL defects. They found that the generated thickness map was sufficient for clinical glaucoma detection and that their proposed technique "may aid clinicians in early glaucoma detection, especially when only color fundus photographs are available."
The ability to improve diagnostic accuracy in glaucoma through AI will undoubtedly save sight — and to a great social and economic benefit. It's clear that "AI has the potential to revolutionize screening, diagnosis and the prediction of glaucoma in the near future," Dr. Chen concluded.
Editor's Note: The 15th Asia-Pacific Vitreoretina Society (APVRS) Congress took place in Taipei, Taiwan, from Nov. 18-20, 2022. Reporting for this story took place during the congress. This article was first published in PIE Issue 25.
References
Okamoto Y, Akagi T, Suda K. Longitudinal changes in superficial microvasculature in glaucomatous retinal nerve fiber layer defects after disc hemorrhage. Sci Rep. 2020;10(1):22058.
Rafieetary M, Haynes J, Attar R. Get Serious About Central Serous Chorioretinopathy. Review of Optometry. 2021 June 15.
Weinreb RN, Aung T, Medeiros FA. The Pathophysiology and Treatment of Glaucoma: A Review. AMA. 2014;311(18):1901-1911.
An G, Omodaka K, Hashimoto K, et al. Glaucoma Diagnosis with Machine Learning Based on Optical Coherence Tomography and Color Fundus Images. J Healthc Eng. 2019;2019:4061313.
Medeiros FA, Jammal AA, Mariottoni EB. Detection of Progressive Glaucomatous Optic Nerve Damage on Fundus Photographs with Deep Learning. Ophthalmology. 2021;128(3):383-392.
Medeiros FA, Jammal AA, Thompson AC. From Machine to Machine: An OCT-Trained Deep Learning Algorithm for Objective Quantification of Glaucomatous Damage in Fundus Photographs. Ophthalmology. 2019;126(4):513-521.
Chen HSL, Chen GA, Syu JY, et al. Early Glaucoma Detection by Using Style Transfer to Predict Retinal Nerve Fiber Layer Thickness Distribution on the Fundus Photograph. Ophthalmol Sci. 2022;2(3):100180.