As we get older, a number of things happen to our bodies that we would otherwise prefer not to think about. We slow down and find ourselves without the same level of energy we would have otherwise enjoyed a few years previously, our blood pressure is likely to either increase or decrease, and our hearing can sometimes diminish in quality. Our eyes are not exempt either, and the deterioration in the quality of vision can range from a minor decrease to conditions that can cause total vision loss.
Neovascular age-related macular degeneration (nAMD) is one such disease. Globally, it affects millions of patients who suffer from varying degrees of diminished vision and quality of life. The disease is characterized by the neovascularization of the retro-foveolar choroid and can lead to blindness within a few years, depending on angiogenesis mediated by the vascular endothelial growth factor A (VEGF) and inflammation. As such, most treatment is based on anti-VEGF, which consists of monthly intravitreal injections of antibodies directed at VEGF or VEGF/VEGFB/PlGF decoy receptors.1
Needles in the eye, no more?
The idea of an intravitreal injection is not exactly everyone's cup of tea. And one of the significant drawbacks of anti-VEGF treatment is the lack of patient compliance. For example, the injections are performed monthly for three months, and then every two months, and subsequently, once there is a reduction in symptoms, each patient is followed individually in order to reduce the number of injections. That's rather a lot of needles in the eye, and beyond poor compliance, anti-VEGF drugs can also be associated with ocular hypertension, retinal detachment and ocular infection.1
Anti-VEGF was an absolute game-changer when it was released — and thousands of patients found that the treatment arrested the degradation of their vision. Arrested, but not stopped completely or even cured, as eventually vision continues to degrade in patients with nAMD — anti-VEGF can only do so much. That is why research into an alternative to anti-VEGF is such a hot topic in ophthalmology and is a frequent subject of discussion during conferences and webinars.
One of the latest studies focused on examining new developments in nAMD treatment is Neovascular Macular Degeneration: A Review of Etiology, Risk Factors, and Recent Advances in Research and Therapy. Compiled by four researchers based between the University of Oregon, USA) and the University of Columbia (New York, USA), the study highlighted three promising areas of research in the search for anti-VEGF alternatives. These are gene therapies, rho-kinase inhibitor, and levodopa, the latter being an amino acid often used in the treatment of Parkinson's disease.
Bringing the Gene-y Out of the Bottle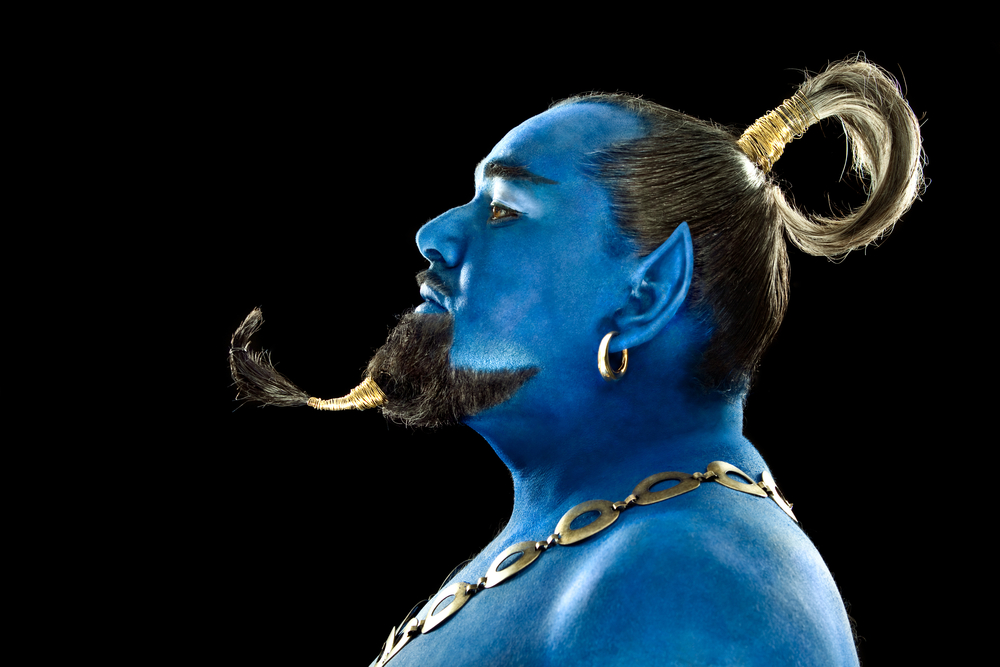 Gene therapies have shown particular promise for nAMD. Small-scale clinical trials have been performed on human subjects, though in the words of the study, this technology is still in its infancy. Gene therapies primarily focus on applying soluble FMS-like tyrosine kinase-1 (sFlt-1), which is a circulating antiangiogenic protein made by placenta, as an anti-angiogenic receptor for VEGF, to bind and then trigger VEGF sequestration.2 The study's authors called for more research into gene theory for it to reach its full potential.
Ripasudil is a rho-associated kinase inhibitor developed originally for the treatment of glaucoma and ocular hypertension. Rho-associated protein kinases (ROCK 1 and ROCK 2) determine the macrophage polarization, and aging causes their degeneration. According to the authors, a recent study showed that ripasudil suppressed expression levels of ROCK1 and ROCK2, thus halting macular degeneration.2
Finally, levodopa's effects on nAMD have been studied on the basis that the retinal pigment epithelial (RPE) has a G protein-coupled receptor (GPR143) activated by levodopa. Patients receiving levodopa treatment for RPE were associated with a lower risk and a greater age of onset of nAMD. They also reported that levodopa delayed anti-VEGF therapy while improving visual outcomes.
References