"Inhale as you reach back, lift your arm up and overhead. Exhale as you sink down. Using your inhale to inflate your body up, pressing through your legs as you reach to the side, exhale and release." In her 10-minute yoga rejuvenation session, Annie Kirwan instructs viewers how to engage in the increasingly-popular form of meditative exercise.
"If you've been hunched all day, this is a nice place to find space," she explains about her current position, but the statement is equally applicable to the Relaxation Space of EURETINA 2021 Virtual's online portal, where guests can find ways to stretch their minds amidst a long weekend of highly technical medical lectures. The space also offers musical memories of past congresses, a virtual museum exploration platform from the British Museum, and an opportunity to preview the location of EURETINA 2022 next year: Hamburg, Germany.
The Yoga Break section is where this Media MICE writer began the day. The slow movements and deep breathing required by this ancient practice increase blood flow and warm up the muscles, making it a great pre-breakfast activity. Long-term benefits of yoga include stress management, better sleep, improved heart health, and even eased arthritis symptoms.
Some have even recommended it as a therapeutic way to help cancer patients de-stress, feel good, and reduce side effects such as pain, tiredness, sleep problems, and depression. That is, of course, when combined with traditional medical practices — some of which were demonstrated in EURETINA Session 10: Tumours on the third day of EURETINA 2021.
Working with MOLES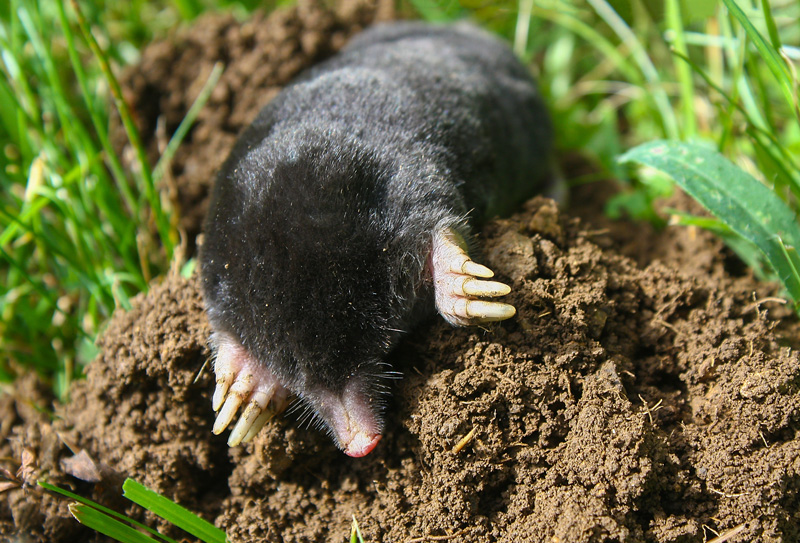 Dr. Bertil Damato from the Nuffield Laboratory of Ophthalmology at the University of Oxford introduced the morning session by familiarizing the audience with the MOLES scoring method. To distinguish whether a patient has a choroidal nevus or a melanoma, eye care practitioners must look at mushroom shape, orange pigment, large size, enlargement, and subretinal fluid (i.e. MOLES) to determine the risk level. The MOLES system should help non-experts recognize the relevant signs, estimate the risk of malignancy, and manage their patients accordingly.
Following this useful tip, Dr. Emine Kilic shared her experience in using stereotactic radiotherapy in the treatment of uveal melanoma. There are two types: Gamma knife and Cyberknife. Gamma knife consists of multiple beams from multiple directions at the same time, with potential for high amounts of radiation to be delivered to the melanoma in one treatment, and needs skull fixation. Cyberknife, on the other hand, uses multiple high-intensity beams from multiple directions in rapid succession and does not require skull fixation. Compared to using the proton beam, with stereotactic radiotherapy, energy is scattered to surrounding tissues.
Possible side effects of the radiotherapy include tumor recurrence, radiation-induced cataracts, radiation retinopathy or maculopathy, radiation optic neuropathy, neovascular glaucoma, vitreous hemorrhage, and dry eye syndrome. "Of course, side effects exist," Dr. Kilic concluded, "but luckily our experience with stereotactic radiotherapy is that most patients and most tumors react very well to the radiation, and after two years we see a flat tumor on the ultrasound."
Cool lasers and artificial intelligence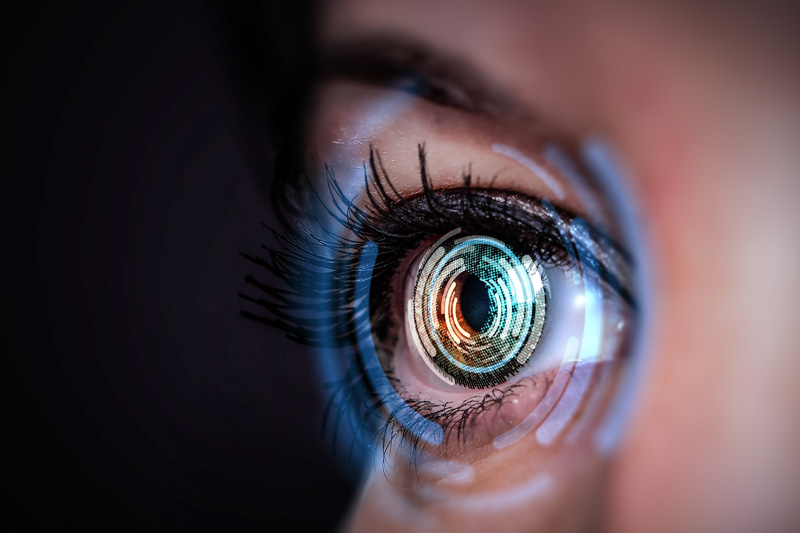 Speaking of treatments, San Giuseppe Hospital's Dr. Stela Vujosevic's panel on the subthreshold micropulse laser (SMPL) in diabetic macular edema described a revolutionizing retinal laser technique. This mechanism acts as a physiologic "reset" stimulus improving, and thus normalizing retinal pigment epithelium (RPE) and hence retinal function by activating RPE heat-shock proteins. It also lowers the production of inflammatory cytokines, vascular endothelial growth factor (VEGF), and matrix metalloproteinases.
The Milan-based doctor asserts that though the therapy is safe and effective and normalizes and restores the retina, the lack of standardization has limited its use in clinical practice. Indicating to findings based on color fundus photos, optical coherence tomography (OCT), fundus autofluorescence, fluorescein angiography, and OCT-A supported that SMPL improved microvascular modifications, had a major and earlier effect on the deep capillary plexus, and had an effect on the microaneurysms even if they are not directly targeted by the laser. They also suggest that laser therapy might be able to down-regulate the inflammatory retinal processes activated by hyperglycemia in diabetic macular edema.
Also covered during Session 13 on Retinal Vascular Diseases was the use of AI to detect and manage them. Dr. Jennifer Lim from the University of Illinois in Chicago looked specifically at diabetic retinopathy screening for which, she explained, exists two systems: IDx-DR, approved by the Food and Drug Administration (FDA) in 2018, and EyeArt, approved in 2020. In the US currently, the rates of diabetic retinopathy (DR) screening range from 30% to 50% on average, but 88% of diabetic patients visit their primary care provider at least once a year.
Fortunately, AI-based DR screening has the sensitivity, specificity, and accuracy to make it applicable for clinical use today, meaning point of care screening could be carried out to improve the screening numbers. Current handheld portable fundus cameras and smartphone cameras can even be paired with AI algorithms for detection.
Dr. Pearse Keane, a consultant ophthalmologist at Moorfields Eye Hospital, was on the same page as Dr. Lim. "Ophthalmology has been at the forefront of AI-enabled healthcare, in particular with regard to diabetic retinopathy screening."
He pointed out, though, that while AI will help with detailed quantitative analysis of different anatomic parameters, challenges remain in monitoring, including dealing with complex diseases that have ambiguous interpretation and having enough human experts to validate dense volume scans.
Deliberately choosing 173 challenging cases to carry out volume scans, Dr. Keane's findings showed that there was a mismatch between qualitative and quantitative results in patients with diabetic macular edema, which likely applies more broadly to other retinal vascular diseases. "We need to develop new approaches to clinical validation to take advantage of the potential that AI holds," he asserted. He envisions more AI use in clinical trials and then in practice with extension to other modalities and novel use cases.
The UK wins EuroVersion!
Finally, in case you missed it, the winner was announced for Friday's EuroVersion Symposium. Moorfields Eye Hospital's Dr. Connor Ramsden presented his panel "3rd Time's a Charm", detailing the case of a 55-year-old photographer who needed three operations for removal of silicone oil following a surgery for primary retinal detachment repair.
Dr. Ramsden reported that washing the anterior chamber out with F4H5 solution dramatically improved vision and removed silicone oil micro-droplets leading to positive patient visual outcomes. His report was voted first place out of six young ophthalmologists due to its novelty, scientific value, and quality of presentation.
Check back tomorrow to learn about all the exciting new development in retinal health on the fourth and final day of the EURETINA 2021 Virtual Congress!