Anti-VEGF treatment is one of the most valuable tools ophthalmologists use to treat age-related macular degeneration (AMD). But what happens if your patient shows resistance to this treatment? We delve a little deeper into the progress made over the past decade and the alternative tools clinicians have at their disposal to treat AMD.
Imagine traveling back in time, even just a few decades, and informing elderly patients with vision problems that there would be a way to help arrest the progression of AMD. Despite telling them that the disease cannot be fully cured, the prospect of halting its progression and ensuring that their current eyesight could be preserved would be fantastic news.
However, they might be a little less excited when you explain to them that successful treatment relies on frequent injections directly into the eye, and that despite diligently adhering to this regimen, there remains a reasonable chance of treatment failure.
AMD is one of the most common causes of blindness throughout the world, affecting over 200 million people globally. As many countries continue to experience aging populations, cases will grow exponentially year on year.
Non-compliance in anti-VEGF therapy
Currently, AMD is most commonly treated by targeting vascular endothelial growth factor (VEGF), a potent endothelial-specific mitogen that promotes angiogenesis and vascular hyperpermeability in response to hypoxia.1
These processes are associated with both retinal neovascularization and choroidal neovascularization. The resulting treatment, anti-VEGF, is designed to inhibit VEGF, blocking the growth of this detrimental factor.1
Non-compliance is one of the most prominent issues with anti-VEGF treatment, as nobody likes to get injections in the eye. In fact, this topic is commonly discussed during ophthalmology conferences around the world.
That's not surprising as only a masochist of the highest order would think this a jolly experience. However, maintaining a regime of treatment is absolutely crucial when it comes to anti-VEGF treatment. There's no shortage of literature out there about how to maintain a good treatment schedule, which interval regime is most ideal, and how to encourage recalcitrant patients when they begin to slip, among others.
What happens when your patient is anti-VEGF resistant?
But perhaps a more critical issue arises — and it's one that is less discussed in AMD literature: What do you do when anti-VEGF treatment encounters resistance and fails to achieve the desired result, even if the patient is fully compliant? After all, the success rate of anti-VEGF treatment is not 100%.
While the treatment does offer significant functional and anatomical advantages for most patients, 20% to 40% of eyes fail to respond, or exhibit only a partially positive response.2
The search for a solution to this problem goes back well over 10 years, and it's interesting to examine the progress that's been made over the years. For instance, one research paper that was published during the 70th All India Ophthalmology Conference (AIOC) in 2012, titled Why Does Anti-VEGF Treatment Fail In Age-Related Macular Degeneration AMD?, examined the issue of treatment failure in more detail. It's worth noting that anti-VEGF was only approved by the US Food and Drug Administration (FDA) in 2006.
The study examined 52 eyes that received anti-VEGF therapy and showed a poor response (>2 line loss) one year afterward, with non-responders defined as having no change in fluid/vision after three loading injections.3
The main finding of note was that all patients involved were primarily diagnosed to have subfoveal occult choroidal neovascularization, and that 11 eyes were identified to have tachyphylaxis. The Indian researchers focused on the latter issue, noting that there was "some evidence to suggest that tachyphylaxis may be partially alleviated by combining medical therapies with different mechanisms of action." The studied called for further studies to investigate the possibility of using anti-VEGF in combination with photodynamic therapy (PDT).3
Given the growing issue of rapidly aging populations and the increasing rates of AMD, we have a ticking time bomb on our hands. Were our friends from the AIOC right after all?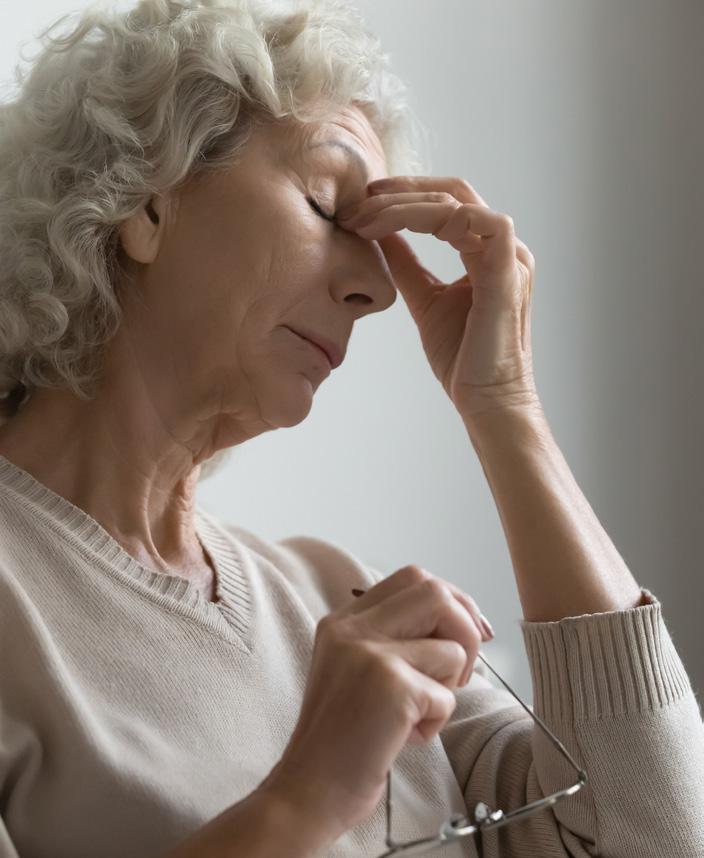 Going hybrid could be a solution
Another study, Anti-VEGF-Resistant Retinal Diseases: A Review of the Latest Treatment Options, published by two researchers based in the US, found that anti-VEGF resistance was associated with platelet-derived growth factor, fibroblast growth factor, placental growth factor, interleukins and transforming growth factor.2
The authors added that "given the origins of anti-VEGF therapy are in oncology, resistance in cancers may provide insight into the culprits of anti-VEGF resistance in retinal diseases2,"— an interesting point for further research.
To counteract tachyphylaxis resistance, as covered by the Indian researchers, the American paper said that numerous researchers have proposed switching agents to a different anti-VEGF, which may offer improved responsiveness.
In one study cited by the paper, of 63 treatment-naive eyes with AMD initiating anti-VEGF therapy, 14 eyes (22.2%) were unresponsive to initial anti-VEGF medication, and eight eyes (12.7%) developed tachyphylaxis during the one-year follow-up period. In these cases, treatment with ranibizumab was noted to be effective, with 34% of eyes in one study exhibiting an increase of five or more letters after the switch in therapy.3
In another eyebrow-raising finding, the American researchers said that while PDT has fallen out of favor and has been eclipsed by anti-VEGF, it should be considered in cases of resistance. That's because in one study where 34 patients required 'rescue PDT' as a result of resistance, their collective visual acuity improved significantly at three months, withmacular thickness doing the same at all follow-ups. This treatment, which still included anti-VEGF injections, highlights that a hybrid approach could be effective.
All this may be a blast from the past, but it is one that validates the accuracy of the AIOC research paper. One thing we'd like to emphasize, echoing the concluding statements of every paper examined for this article: More research is required.
So please, if you're looking for a new paper to write for an upcoming performance, give dealing with anti-VEGF resistance a go.
REFERENCES
Tan CS, Ngo WK, Chay IW, et al. Neovascular Age-Related Macular Degeneration (nAMD): A Review of Emerging Treatment Options. Clin Ophthalmol. 2022;16:917-933.
Wallsh JO, Gallemore RP. Anti-VEGF-Resistant Retinal Diseases: A Review of the Latest Treatment Options. Cells. 2021;10(5):1049.
Manoj S, Unnikrishnan Nair R, Ramachandran Nair KG. Why Does Anti-VEGF Treatment Fail In Age-Related Macular Degeneration AMD? 70th All India Opthalmology Conference. Available at http://proceedings.aios.org/aiosedu/uploads/BOB19.pdf. Accessed on July 05, 2023.
Editor's Note: A version of this article was first published in PIE Magazine Issue 27.